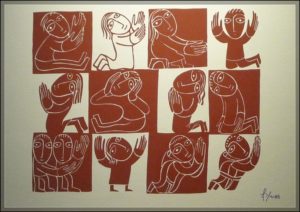 The foyer is operated and managed by the Sisters of Sainte Marie.
The Sainte Marie Congregation has existed since 1843 at 91 rue Notre-Dame des Champs, where it was founded.
The Sisters Community is French-Mexican.
The Sainte Marie Sisters are entirely at the students' disposal and ensure an optimal studying environment.
They are assisted with a  secular team for :
– reception : a person is always available at the entrance of the hostel,
– cleaning of the rooms and public areas,
– technical maintenance,
– catering.